Founded in 1934 in response to police attempts to stop peaceful protests during the Hunger Marches. While Liberty's values have remained the same throughout its history, its branding had become dated over the years, and the organisation brought in design studio North to reimagine its visual identity for today's landscape.
The double L and I character in the new logotype is intended to be a "rallying cry" to its membership base, says North, adding: "Our civil rights are dependent on the effort of individuals, and so challenge us to be responsible. The special L and I character expresses the dichotomy between the organisation and the individual."
Bureau Grot was chosen as the main font family for its "bold" appearance and "approachable quality", says North, while the core colour palette eschews politically charged colours such as red and blue for green, and was inspired by the coloured hankerchiefs of the Argentinian women's rights and pro-choice movement Pañuelazo.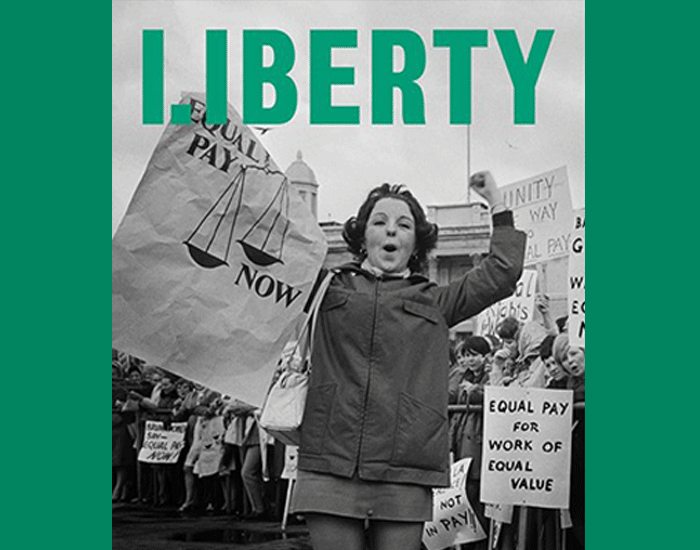 The studio also worked on a brand campagin to go with the visual identity, which uses the logotype to highlight some of the key cases Liberty has worked on over the years, which have ranged from fighting fascism to exposing the dark side of mass surveillance.